RightNow Call Center Review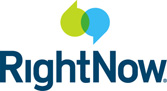 Company: RightNow
RightNow is a customer relationship management (CRM) software company with a strong contact center product offering. RightNow's call center solution will allow companies to provider superior service while increasing customer satisfaction.  Their call center will also help increase productivity, reduce costs and increase overall revenue.  RightNow's call center solution is the Contact Center Experience.

RightNow Key Features
RightNow's call center will empower the customer and the agent.  Client and agent interactions will be faster and easier than ever.  Calls and interactions will be personalized and consistent. Agent productivity will increase, revenue will be boosted and training time will be reduced with the deployment of the RightNow Contact Center Experience.  Below is a list of some of the contact center's key features.
RightNow Contact Center Experience
RightNow Voice – this routes callers to the appropriate agent or self serivce resource.
Dynamic Agent Desktop – allows multi-channel customer interactions.
Contact Center Experience Designer – design and customize contact center experiences.
RightNow Engage –  gain customer insight through surveys and customer communication.
Standout Features
RightNow's business solutions are scalable, as they are in the cloud.
RightNow serves almost 2,000 businesses worldwide.
RightNow has been in the business for over ten years, so they have the experience and guidance that your business needs to exceed.
The Social Security Administration and other top government agencies use RightNow's solutions.
Technology
RightNow solutions are delivered on demand.  It is a multi-channel platform, delivered in the cloud. The RightNow Contact Center is fully integrated across the RightNow CX solution.  There is no extra software required.
Happy Customers
Travelocity, iRobot, Nikon, Myspace, Overstock.com, SOE, TD Bank, Motorola

Support
Users can view videos, product demos, articles and white papers as self service instructions if they need support. RightNow representatives are also available to talk by phone, chat or email.

Bottom Line
RightNow's experience with customer relationship management (CRM) ensures that their contact center solution will allow businesses to give the best customer service possible.  Keep costs low, increase revenue and drive productivity with this call center solution.  RightNow's call center is customizable and feature-filled so it can meet your company's needs.