TASKE Technology Call Center Review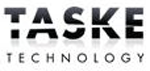 Company: TASKE Technology
Website: www.taske.com
TASKE specializes in call center technology. With over 7,000 installations worldwide, TASKE is in its third decade of providing the most advanced communications management solutions for contact centers and enterprises.
What TASKE can do
With TASKE call center software, the supervisor's monitoring abilities are greatly expanded to include revolutionary tools. Together the tools create a web-enabled, enterprise ready contact center solution that puts real-time monitoring, historical reporting and a host of other features at the supervisor's fingertips.
Key Features
TASKE contact center provides the essential tools for effective contact center management. The TASKE Reporting and Visualizer software both perform a variety of functions that can service every company's individual needs.
TASKE Reporter
This is a web-based call reporting solution that provides advanced reporting capabilities to businesses with small, or informal contact centers. Managers can easily track service levels, agent performance, trends in call volume, or origins of calls by city or state.
Benefits managers-on-the-go, due to flexibility and portability.
Visualizer – performs complex call record searches with ease.
Reports – enhances customer service and maintains service level targets.
TASKE Visualizer
This is an in-depth search and filtering capability system. With this, you are able to drill-down into the call details and reveal the events of a specific call, such as the amount of time a caller was on hold or the number of times a caller was transferred. In addition, you can create filters that match call records with dates; times; call types and activity; call information such as telephone numbers and account codes, and resources participation. Some key features include:
Perform complex searches — filter based on dates, times, call types telephone numbers, etc.
Analyze time lines of calls — visually see each state of every call.
Detect fraud and abuse of phone systems – report on chargeable calls.
Improve customer service — review hold times and traffic frequency, respond to customer complaints.
Support
TASKE technology is committed to providing customers with the highest quality software technical support. Customers can contact TASKE by phone, email, chat, web form, or fax. Hours are Monday through Friday 9:00AM – 8:00PM EST.
Technology
TASKE is recognized as a leader in the call management industry and is partnered with innovative application providers: Avaya, Cisco, Toshiba, ICON, Mitel and IEX.
Happy Customers
The following companies have found great benefits having TASKE as their one call center software solution: Sanford Health, American Chartered Bank, Cruise.com, and DocuSource.
Bottom Line
TASKE is spread throughout many markets in North America, as well as overseas. TASKE contact aims to revolutionize contact centers worldwide and optimize customer interactions, drive operational efficiency, facilitate innovation and curb customer frustration.