Voxify Call Center Review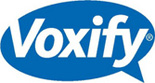 Company: Voxify
Website: http://www.voxify.com
Voxify provides integrated speech solutions that automate customer interactions.  Their solutions will increase customer satisfaction and are sure to increase the overall return on investment (ROI).  Voxify serves businesses in a wide variety of industries, including retail, healthcare and hospitality.  With the help of Voxify, contact centers can acquire more customers, handle increased call volumes and deliver more services.
Voxify Key Features
Voxify offers speech self-service solutions that have a wide range of features.  These features include reporting, surveying, routing, an expert service portal and more.  Below is a list of the core features of the Voxify Automated Agent.
Voxify Automated Agent
Call Steering – routes inbound calls to the right resource.
Analytics – Voxify provides trend analysis and support reports.
Third Party Integration – Voxify's solutions integrate with third party information sources so agents can provide real-time information.
FAQ Agent – takes inbound calls and gives answers to questions asked frequently.
Standout Features
More companies automate their critical customer service calls with Voxify over any other managed service company.
Voxify is a pioneer in speech self-service solutions.
Voxify has won a number of awards, including the 2006 Product of the Year Award from Call Center Magazine.
Voxify solutions are based on Voxify's own patented technology.
Technology
Voxify's technology is based on Conversation Engine, Voxify's own patented technology.  The speech application includes VoiceXML 2.0, third party integration and integration with customer back office systems.
Happy Customers
Safeway, LeapFrog, Continental Airlines, Red Lion Hotels, ProFlowers, NFL Shop, Priceline
Support
Customer support is available 24x7x365 by email, web or phone.  Voxify offers a variety of customer support services, including dedicated client managers, technical support and global support.
Bottom Line
Voxify's innovative solutions are modern, so companies can maintain flexibility and grow or expand as they see fit.  Costs will stay low and performance will increase with Voxify's solutions.  Voxify ensures a fast time to benefit rate, so your company will see change and improvements fast.